Founded in EU. We respect your privacy.
Loved by 80,000+ students worldwide
#1 Essay builder & generator powered by AI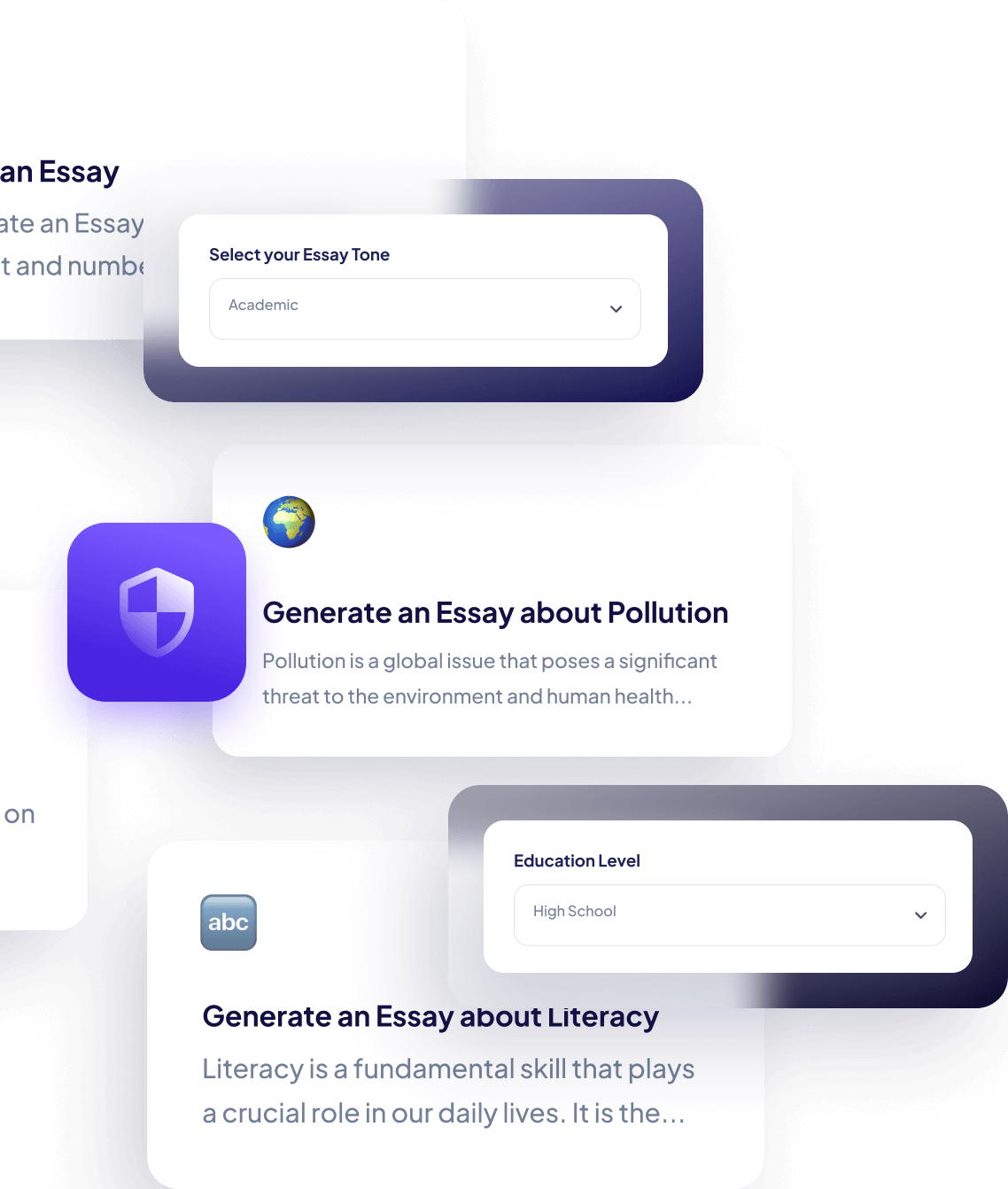 Write outstanding essays in seconds with AI for Free
Make exceptional essays effortlessly with Essay-Builder.ai - the free AI-powered tool that helps you to generate top-notch essays in seconds. Choose your essay type, and number of words, and let Essay-Builder.ai do the rest.
No credit card required
Used by 80,000+ students monthly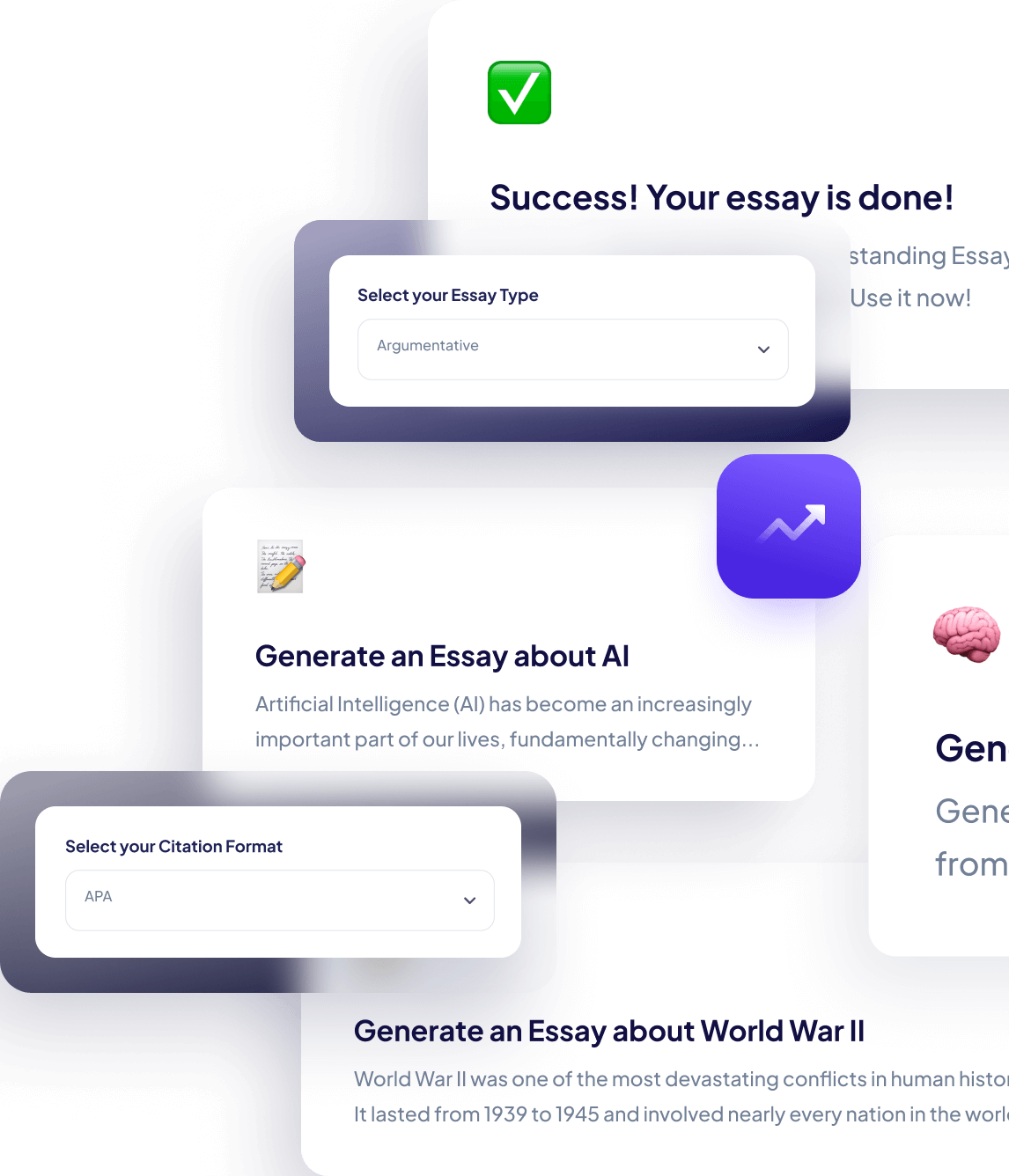 BEST AI ESSAY MAKER
Your All-in-One
Free Essay generator
Tap into the power of Artificial Intelligence for your academic needs with Essay-Builder.ai, the best Essay Generator to create your tremendous essays without the usual stress and effort.
GENERATE ESSAYS IN SECONDS
How it works?
Step 1: Create a free account
Get started by creating a free account and dive into the world of outstanding AI generated essays.
Step 2: Type your preferences
Type your topics, select the number of words and choose the essay types based on your needs.
Step 3: Generate your essay
Once you've inputted your topic and preferences, simply click"Generate" and our AI will do the rest!
ESSAY BUILDER AI FEATURES
Fast & Accurate Essays done in just a few seconds
Experience swift, high-quality academic writing with our fast & accurate Essay Generator, completed in seconds using advanced AI technology. Get personalized, well-structured essays free from plagiarism, ready to skyrocket your grades.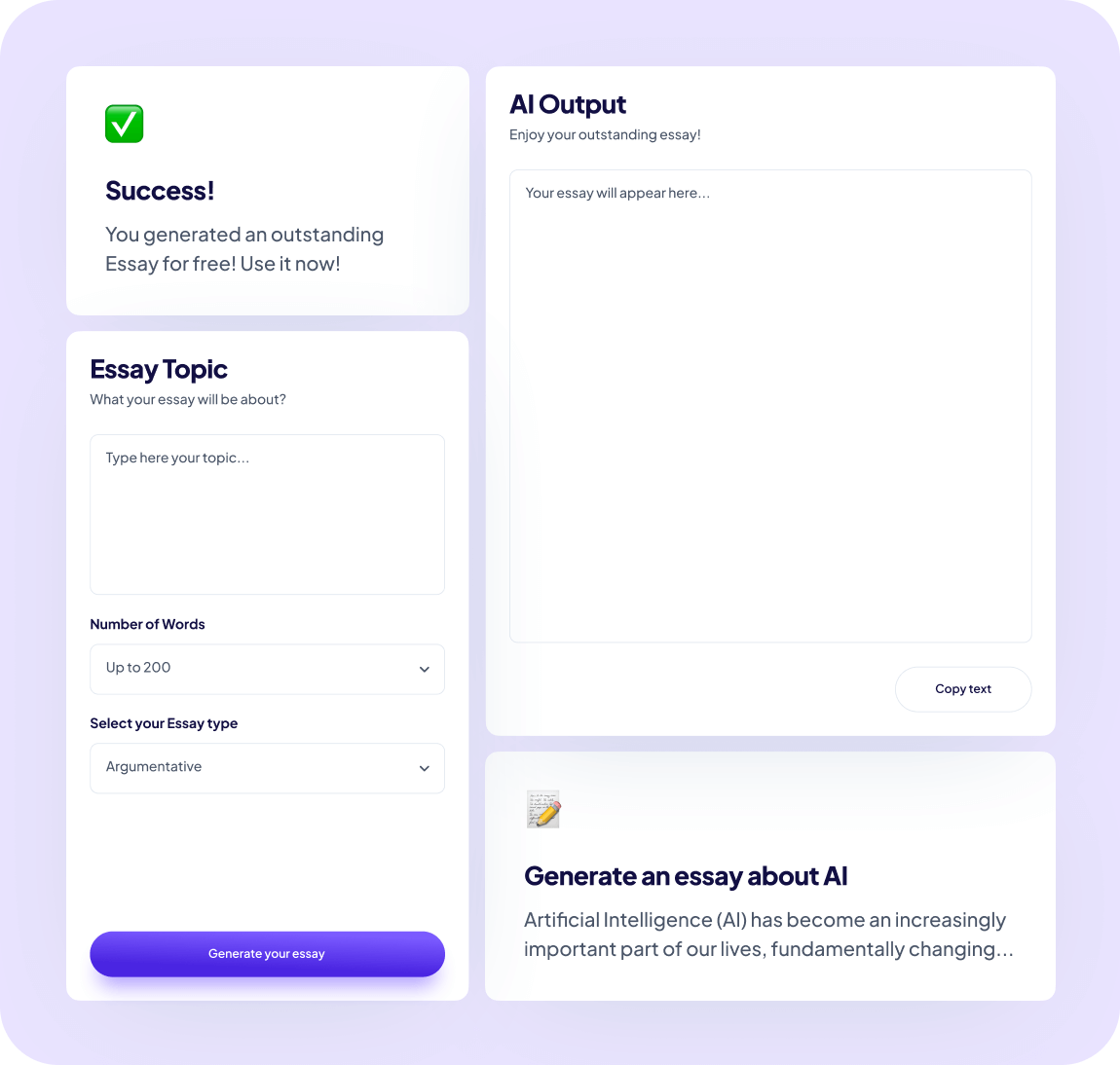 DISCOVER MORE WITH PRO
Generate Outstanding Essays without limitations
Go beyond the horizon with the Unlimited plan of Essay Builder AI and unlock a world of unparalleled academic excellence by accessing a wealth of features and benefits designed to enhance your writing process and deliver outstanding essays effortlessly.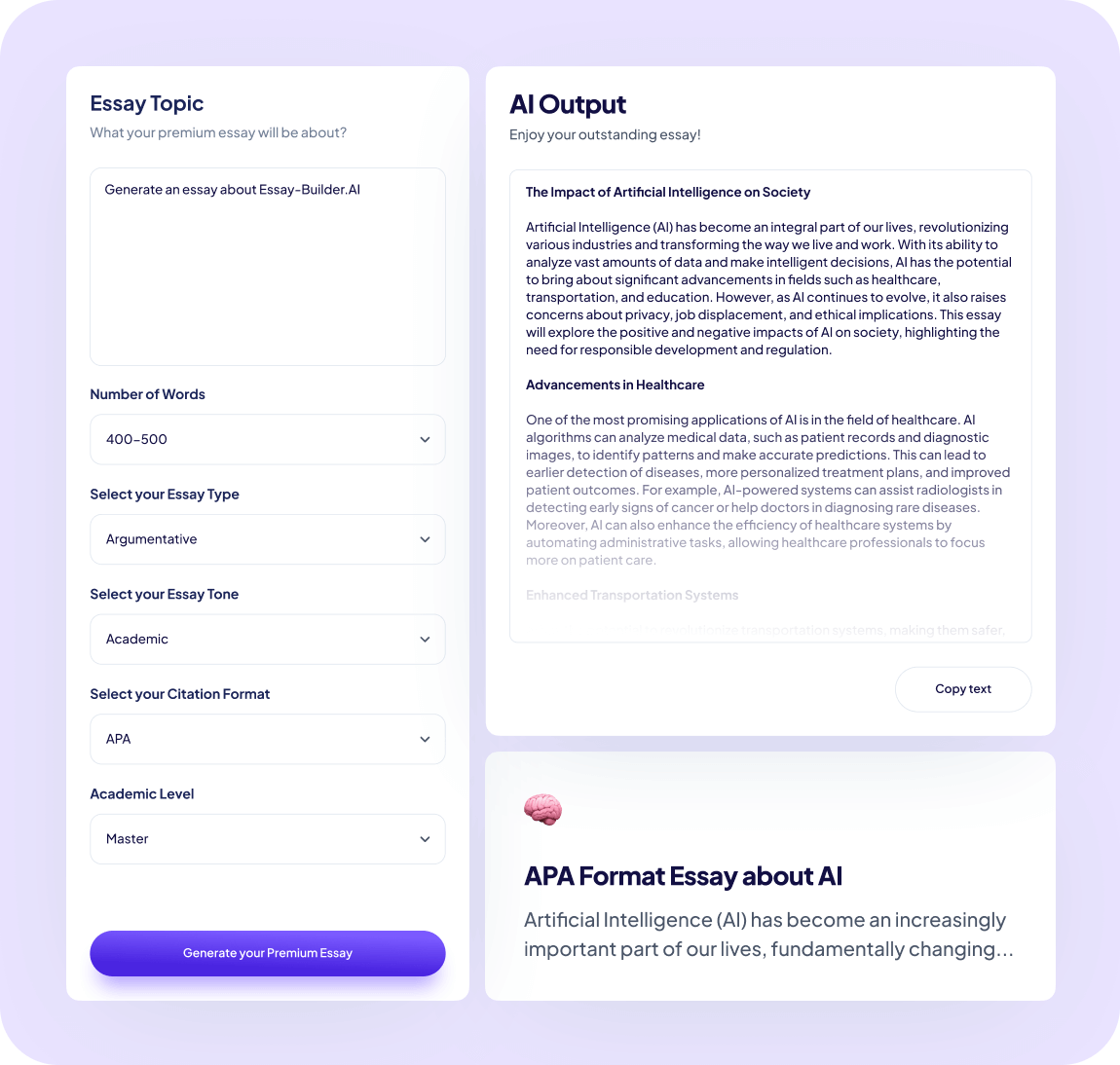 FREQUENTLY ASKED QUESTIONS
Frequently asked questions
Looking for something else? Chat with us via hello@essay-builder.ai and we will try our best to help you with your questions!
Join our newsletter
By subscribing, you'll be the first to know about the latest news and updates.
Use it with caution: This tool can be helpful, but it is not a substitute for your own knowledge and understanding. Make sure to use it as a supplement to your own research and writing, rather than relying on it exclusively.